Back to On the Road with John Tarleton

Back to Love and Rage in Seattle: The Day the WTO Stood Still
WTO Photos: Faces of Resistance
---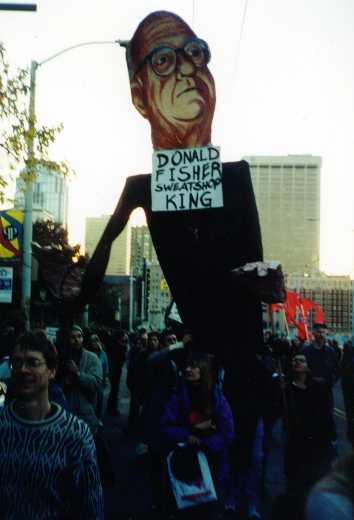 Anti-WTO protesters march through downtown Seattle on Sunday November 28. This procession was a dress rehearsal for N30.
Donald Fisher is the Chairman of the Board of The Gap and Old Navy, whose brand name clothes are made by 3rd World workers in oppressive, low-wage sweatshops. Fisher was a key advisor to the US delegation that negotiated the original WTO treaty from 1987-1994.
---
---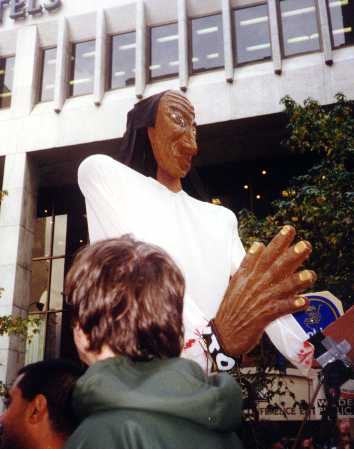 Surreal, larger-than-life puppets like this one could be seen moving through downtown Seattle throughout the week of WTO protests.
---
---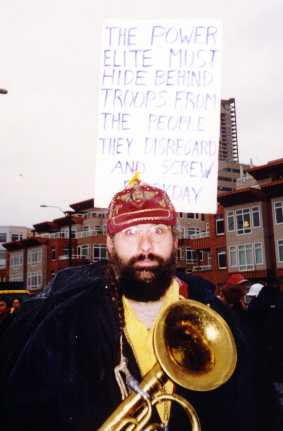 A sign of our times.
---
---