1999 Pennsylvania Rainbow Gathering Photo Page 1
Photos from Seed Camp Journal: Notes from the 1999 Pennsylvania Rainbow Gathering
---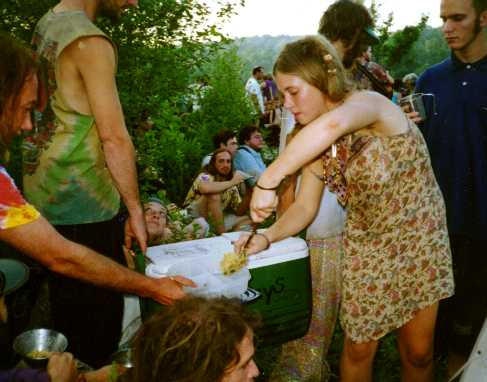 Giving and receiving: A volunteer from Millieways Kitchen serves dinner at Main Circle. At the height of the gathering, thousands of people are fed for free each day by dozens of kitchens that are staffed by whomever wishes to volunteer. Money for food and other essential supplies is collected in the Magic Hat, and bulk quantities of food (beans, rice, potatos, oats, flour, veggies, etc.) are purchased outside the gathering and then redistributed to the kitchens.
---
---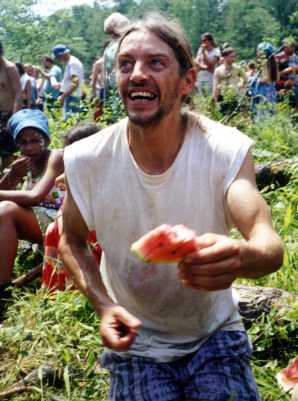 Passing out slices of watermelon on the 4th of July.
---
---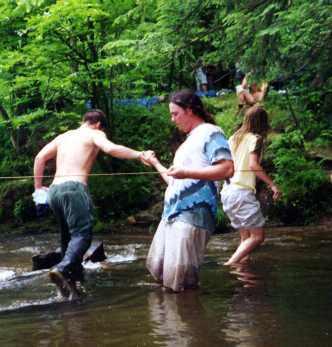 A bridge over troubled waters.
---
---